This has appeared on an anti forum:
The following article has been translated by a Portuguese researcher.

Amaral says Maddie Clue is Rubbish

Former PJ coordinator denies giving an interview to Australian channel.

By Rui Pando Gomes , CM

A Deceitful trick. This is how Gonçalo Amaral (PJ) former Inspector of the Judiciary Police (PJ) classifies the documentary on Australian channel 7 on the disappearance of Madeleine McCann, that revealed a clue about an employee of the Ocean Club in Lagos, where the child disappeared almost 10 years ago .

The production of the Sunday Night programme used images of the former PJ coordinator strolling along the beach. Amaral told CM that "it's a lie" that he gave any interview for this program.

"I do not know how they did it, I've been to many beaches, but never with that journalist [Rahni Sadler]. It's a deceitful falsehood , which only demonstrates the lack of credibility of that so called clue," said the former PJ investigator. the Parents of the English Child have "a powerful and well-oiled communication machine that over the years has contributed to the defense of their main concern: Their Image . "

Amaral also says that he was "shocked" by Maddie's father's response to the question of whether he has killed his daughter, in the documentary. "It's strange that a father has to say what he said. A simple" no "is more spontaneous and sincere than an emphatic" no, nothing "(father's words)," he say.

http://www.cmjornal.pt/portugal/detalhe/amaral-diz-que-pista-de-maddie-e-aldrabice
If the above is true perhaps this serial perjurer and liar would like to explain this.   Sykes.  
If anything it proves that Rahni Sadler did interview Gonçalo Amaral in PdL
.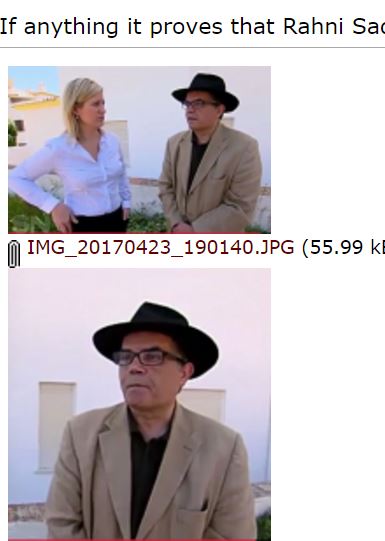 xxxxhttp://miscarriageofjustice.co/index.php?topic=8115.195