Tucson police: Finding remains of Isabel Celis not by 'happenstance'.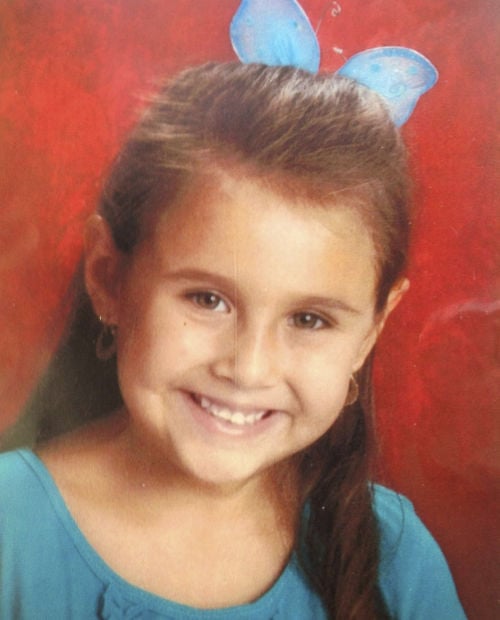 Police Chief Chris Magnus made the grim announcement about how the remains found earlier this month were positively identified by DNA testing as those of Isabel, who was 6 years old when she went missing from her midtown home in 2012.
Magnus said no arrests have been made. He said the circumstances of police finding the remains were "not happenstance."
Isabel's disappearance from her family's home resulted in a missing child case that involved a massive search in Tucson by hundreds of law enforcement personnel, national media attention and public scrutiny of her parents.
"The loss of any child is a loss to the family and to our entire community," Magnus said. He urged anyone with information to call 88-CRIME, the anonymous tip line.
He said he could not release more details because the investigation is ongoing.
He said the department followed up on more than 2,200 leads in the case and that they will continue the investigation to locate anyone connected to the girl's death.
Magnus said he could not reveal how investigators learned where the remains where.
Isabel's family issued a statement through Tucson Medical Center, where her mother Becky Celis works as a nurse.
"We want to thank the community for the support they have continued to show for Isa over the years and for refusing to give up hope. Now is our time to mourn. We ask for our privacy during this time so that we can do that."
The statement said the family would have no additional comments at this time.
Isabel went missing from her bedroom in her family's midtown home five years ago. It was during the night, while the family slept. No one heard sounds, not even from the family's dogs. Her father, Sergio Celis, reported her missing on the morning of April 21, 2012. Becky Celis had already left for work.
For many years, the Celis family's house near Park Place mall had a banner displayed with the face of Isabel pictured smiling with long, brown hair and hazel eyes. Other banners informed the public about an 88-CRIME reward.
The case remained opened with police investigators conducting numerous follow up interviews, re-canvassing the family's neighborhood and periodically asking the public's help for information. Tips that poured in at first, dropped to a trickle then stopped. New detective were assigned to the case several years later to offer fresh eyes. The department's website to this date still has information and images of Isabel with a link to provide tips.
Both Sergio and Becky faced intense public scrutiny in the weeks after their daughter went missing. At one point, Sergio entered into an agreement with state child protective services that he would not have contact for a period of time with his two sons, Isabel's older brothers.
Becky said in an interview several years ago they all were coping because of the support from their family, faith in God and the love they each have for one another.
"God is listening to us. We just have to be patient. We have to have faith in God. God has a plan, and eventually He will bring her home," said Becky, adding that she feels frustrated and anxious about not knowing how or where Isabel is. "That anxiety doesn't go away," said Becky, a nurse at TMC.
For Sergio, an oral surgery assistant at a dental office who also performs opera, the not knowing about his little girl is creating "a lot of frustration, a lot of anger, a lot of wanting to shake your fists and constantly saying why, and why and why."
The last time anyone saw her was when she went to bed the night before.
At 8 a.m., Sergio said he discovered his daughter missing when he went to wake her so she could get ready for her Little League game. Her mother, Becky, had already left for work.
Sergio said he and his sons searched the house before calling 911. In a 911 recording, Sergio, tells a dispatcher that "my oldest son noticed that her window was wide open and the screen was laying in the back yard."
About 250 law enforcement officers from multiple agencies scoured the neighborhood area, and fanned out into sections of the city and county. Tracking dogs, including a special FBI search dog, were used. FBI profilers, behavioral analysts and an evidence-recovery team were brought in.