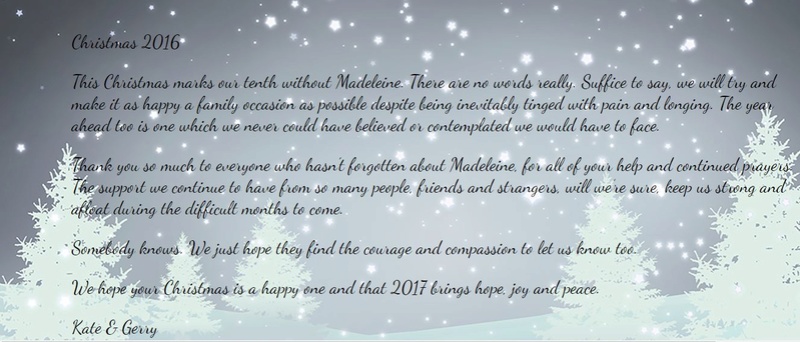 Christmas 2016
This Christmas marks our tenth without Madeleine. There are no words really. Suffice to say, we will try and make it as happy a family occasion as possible despite being inevitably tinged with pain and longing. The year ahead too is one which we never could have believed or contemplated we would have to face.
Thank you so much to everyone who hasn't forgotten about Madeleine, for all of your help and continued prayers. The support we continue to have from so many people, friends and strangers, will we're sure, keep us strong and afloat during the difficult months to come.
Somebody knows. We just hope they find the courage and compassion to let us know too.
We hope your Christmas is a happy one and that 2017 brings hope, joy and peace.
Kate & Gerry
findmadeleine.com